Choose a wireless carrier above to begin your comparison – Contract and No Contract
In choosing what wireless rate plans or service are right for you, you must first decide if you want "Postpaid Service" or "Prepaid Service"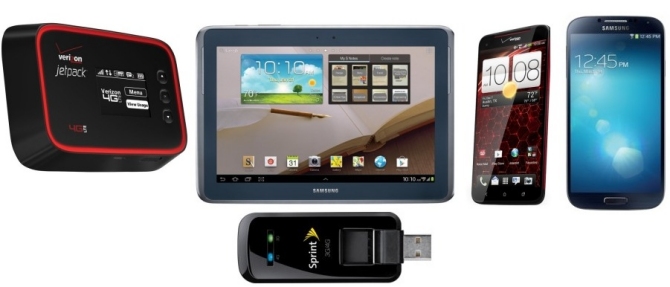 Postpaid wireless services, usually requires a credit check and is billed monthly, sometimes requiring a contract.
Prepaid wireless services do not require credit checks and there are no contracts. You pay for the service up front, every month. If you do not pay your bill for the upcoming month, your service will be shut off.
The Big 4 USA Wireless Carriers – Offer Both Postpaid & Prepaid Phones and Rate Plans
Wireless Carriers – Contract Required
New Phone Activation – Billed Monthly – Should provide a discounted handset in exchange for a contract.
The Major Prepaid USA Wireless Carriers – Offer Prepaid Phones and Rate Plans
Prepaid Wireless Carriers – No Contract
Keeping your number is possible, but not certain, check with each carrier
No Contract Required, No Credit Checks, No Activation fees
Prepaid Carriers do not "subsidize their phones". In other words, you pay the retail price for the phone. No Free Phones